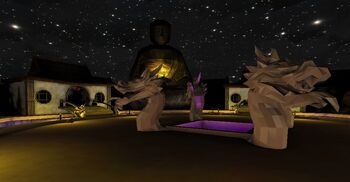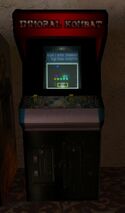 Immoral Kombat
is an arcade game developed by
Running With Scissors
, appearing just in
A Week In Paradise
. The only arcade machine is located at
Grossman's Arcade
. Along with
Fag Hunter
,
Immoral Kombat
is one of the few arcade games adapted into a real mini game.
To play the mini game, the Postal Dude must insert two tokens. The setting is similar to those of the real Mortal Kombat video games, and the Postal Dude must kill 40 members from hate groups, terrorists and gangsters to finish the game.
Ad blocker interference detected!
Wikia is a free-to-use site that makes money from advertising. We have a modified experience for viewers using ad blockers

Wikia is not accessible if you've made further modifications. Remove the custom ad blocker rule(s) and the page will load as expected.