The Ecotologist Compound is an area in Postal III.
Missions
Edit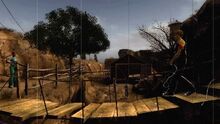 Eco Zealot HQ Assault
Edit
After finding a map to the compound (and due to poor Yorick getting fucked to death), the Postal Dude managed to get himself a spot on the SWAT team before a raid on the compound. The mission is to take Al alive.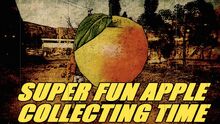 Meet the Zealots
Edit
After helping the Ecotologists with their Robbery (or not), the Postal Dude gets taken to their compound to meet their leader Al. After a chat, thus begins the Super Fun Apple Picking mission.
Ad blocker interference detected!
Wikia is a free-to-use site that makes money from advertising. We have a modified experience for viewers using ad blockers

Wikia is not accessible if you've made further modifications. Remove the custom ad blocker rule(s) and the page will load as expected.